Heyas, I'ts me again with this matter i have with L2j Server Interlude.
I can log in my same server and local Network, the main problem its connecting from an external conection.
I use this packs from this website:
http://svn.l2jdp.com/branches/L2J_DataPack_IT/
http://svn.l2jserver.com/branches/L2_GameServer_it/
I compile from Eclipse, then i follow all step's by this guide:
https://www.youtube.com/watch?v=RNjQ9z_IOA0
Using this programs:
MySQL Server 5.1 64 bits
jdk-7u55-windows-x64
navicat premium 9.1.9
When i have all my server done, i configurate my server like this: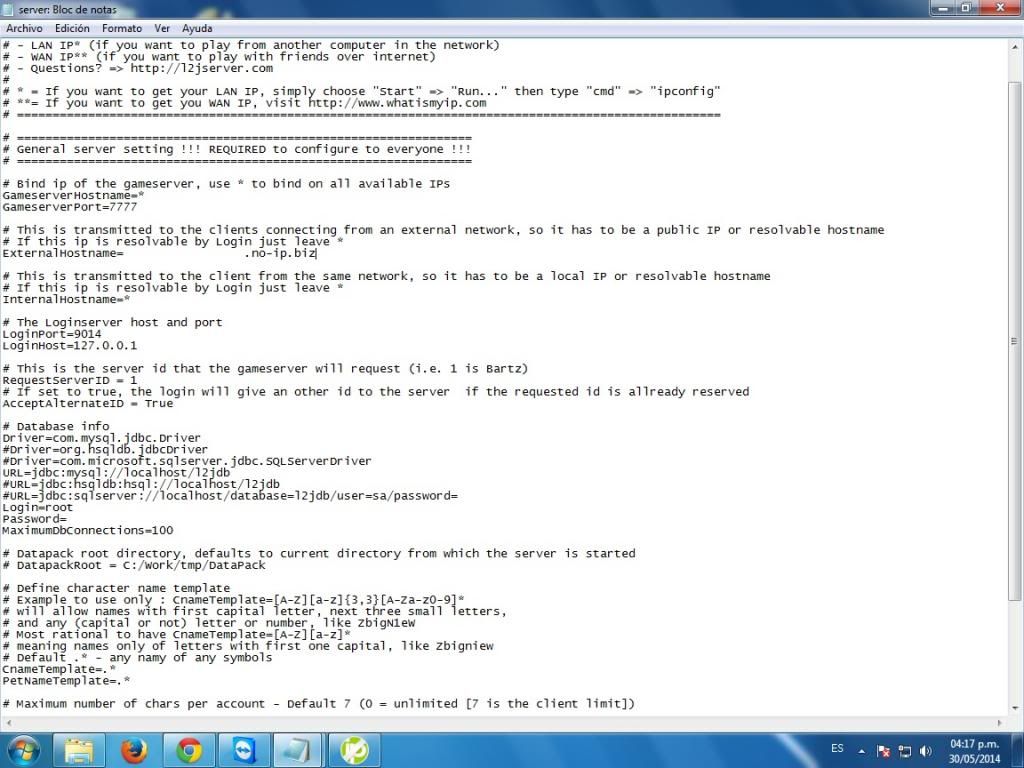 My login like this:
my host like this: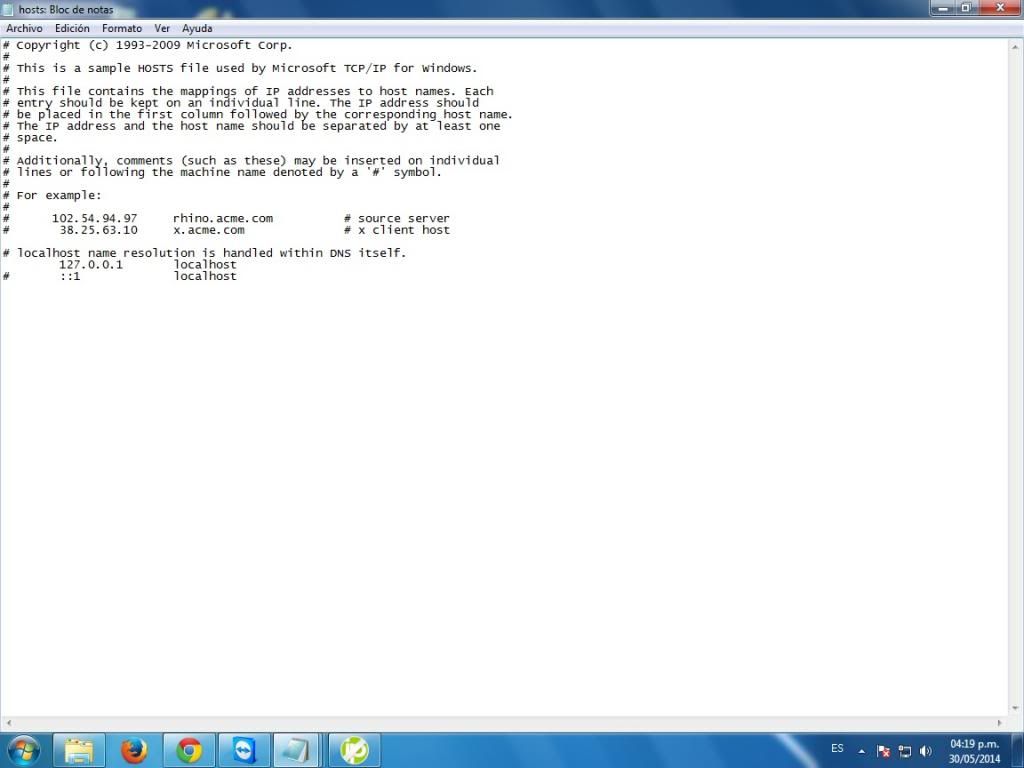 I got an Tp-Link Router so i open my ports like this: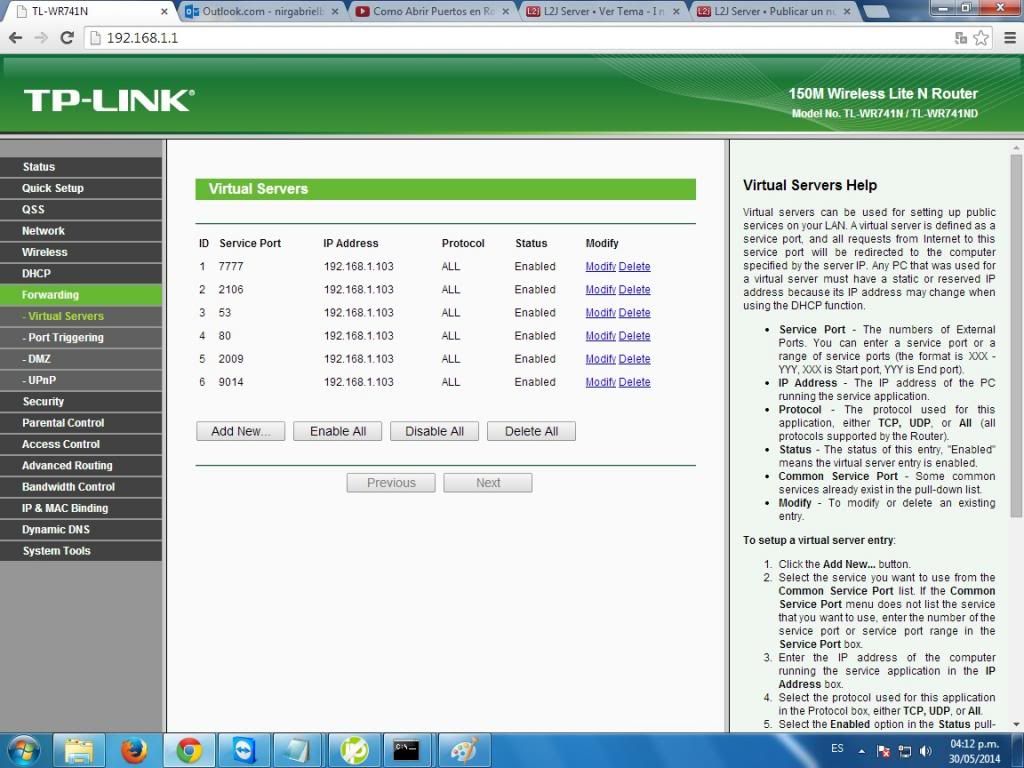 I configure my No-ip into my router like this: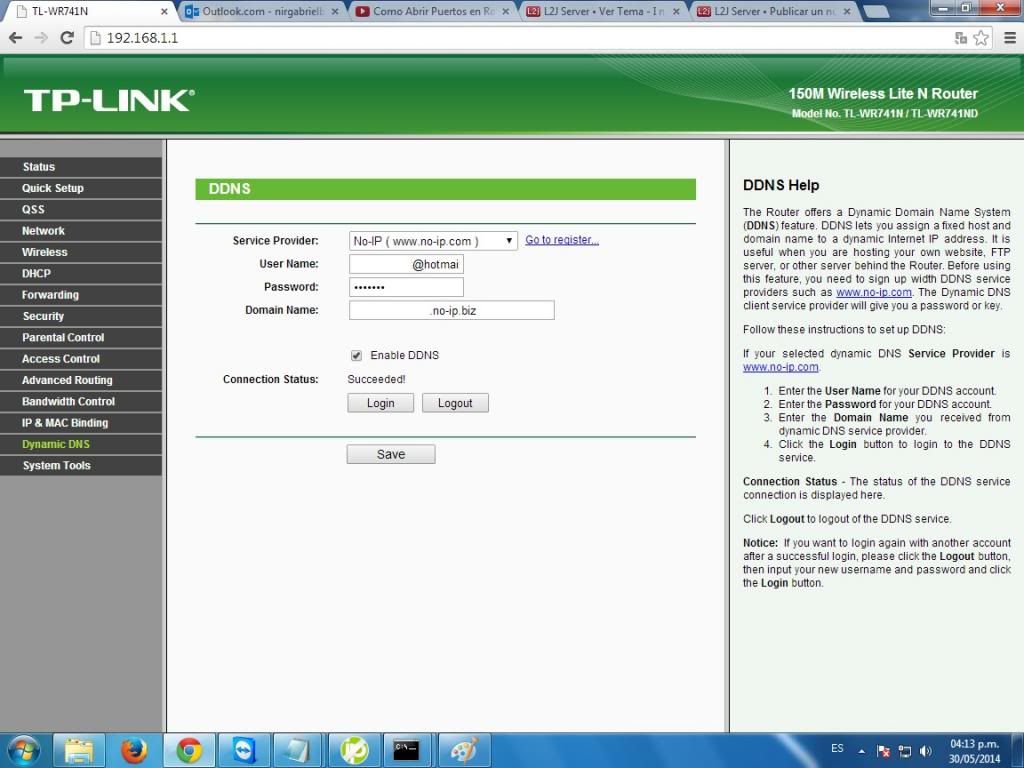 also i use this program for no ip
http://www.noip.com/download?page=win
I don't know why my friends and me cannot log in into my server from external internet conetion
I change my l2.ini to get my no-ip.
What Im doing wrong? any1 can support me on Teamviewer?